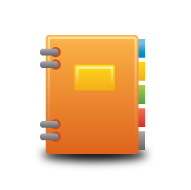 Multimedia Production
We Do It All
Blue Art Media can help you attract more customers with a full range of multimedia options. Our in-house studio offers one-stop shopping for all your audio, video and graphic production needs. Let us help you choose the right dynamic marketing tools for your budget, product, and target market.
Our Passion Works For Us
We love the marketing and creative multimedia process. From start to finish, we work with you to give you top-notch results without wasting your time or money. Whether it's a small assignment or an extensive marketing campaign, Blue Art Media never sacrifices quality. We're not happy until you're happy!
Principles
Doing What's Right
At Blue Art Media, we know our own growth depends on providing great service, without sacrificing honesty or integrity — toward each other, our clients, or anyone else. We never take on work that compromises these values, and we know our clients appreciate those values, too.
The Process
Quality, Not Quantity
Blue Art Media's process starts immediately. We combine our artistic knowledge with experience across many different business and consulting fields. This helps us tailor results to a perfect fit for our individual clients, no matter what their product or market. We hand-pick the right multimedia product for each client, and our customers trust our judgment and practical approach. They know Blue Art Media will deliver great results, within budget.
Creativity
Creating a Masterpiece
Blue Art Media develops creative, original, customized products, rather than relying on stock or generic material. We produce our own photographs, animations, 3D images, videos, and more to deliver the unique marketing tools you need to meet your own goals.